Leading Manufacturer of Near Net Precision Forged
and Machined Components
Precision Metal Products (PMP) is globally recognized for near net forging and machining capabilities for products ranging from under 1 lb. to 100 lbs. in net weight produced from various metals.
Tolerances
Near net precision forging with tolerances up to +/-0.010 inches for aerospace, defense and medical industrial applications
Size
Net and near-net forging and machining up to 100 lbs. and 150 sq. inches in plan view area
Alloys
Titanium
Stainless Steel
Nickel Alloys
Maraging Steel Alloys
Cobalt Chrome
Customer Specified Alloys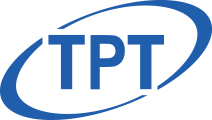 Our sister company 
True Position Technologies
 (TPT) offers more complex machining and part finishing capabilities to provide parts direct to assembly line replenishment.